Location
Chicago History Museum

Chicago, IL 60614

Mapquest will open a new window. To return this website, close the new window.
EBONY FASHION FAIR
We hope you can join us for a private tour of this much anticipated exhibit.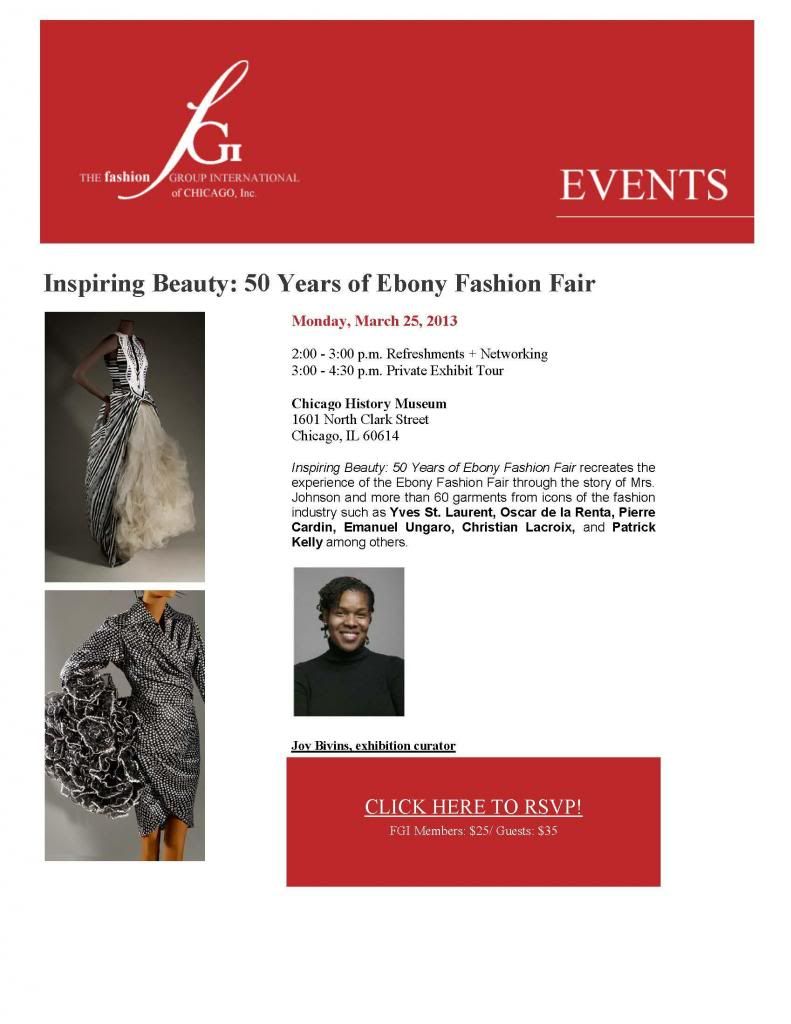 Relive the experience of the Ebony Fashion Fair in this one-of-a-kind exhibition. Explore its fifty-year history and discover how Eunice Johnson overcame adversity to bring couture fashion to African American communities, while raising millions of dollars for charity. More than sixty garments, including works by Oscar de la Renta, Christian Dior, Stephen Burrows, Yves Saint Laurent, and Patrick Kelly help tell the story of this world-renowned fashion show and its redefinition of American beauty.