Fashion Group International, Chicago has hosted an Annual Career Day for Students of Fashion related careers for over 35 years.
Our next Career Day is scheduled for November 11, 2013.
About Fashion Forward Career Day:
Fashion Group International of Chicago has hosted one of the longest-running and largest fashion career events of its kind in the U.S. For over 35 years, fashion design and merchandising students and faculty from top colleges in the Midwest region attend annually.
Fashion Forward Career Day (FFCD) is a one-day educational immersion experience dedicated to students interested in pursuing careers in the areas of fashion and merchandising. Providing an in-depth and realistic look at professional opportunities in these fields, FFCD offers an impressive group of industry experts to deliver informative seminars about their particular areas of practice. At the end of the day students are given the opportunity to network with these seasoned professionals, attend a job fair with over 15 hiring companies represented and learn about career opportunities in their respective areas of interest.
Fashion Forward Career Day 2013 Mission Statement
Fashion Forward Career Day is dedicated to empowering students emerging into the fields of fashion and merchandising and career success through education, information and interaction with professionals in the industry while fulfilling the mission of Fashion Group International of Chicago to actively promote the business of fashion in our local community and beyond.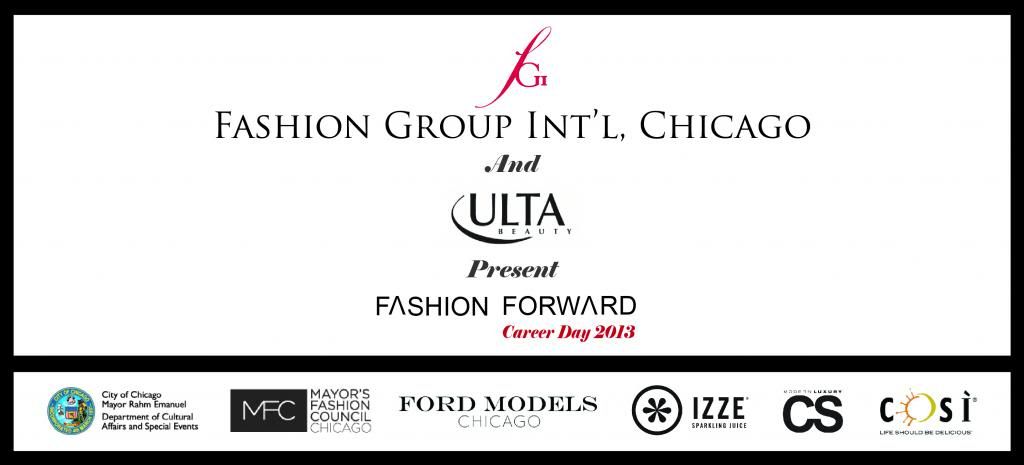 Chicago Cultural Center
78 Washington, Chicago IL
Registration is full.
Agenda & Speaker information found Here